Baby Bok Choy with Soy Sauce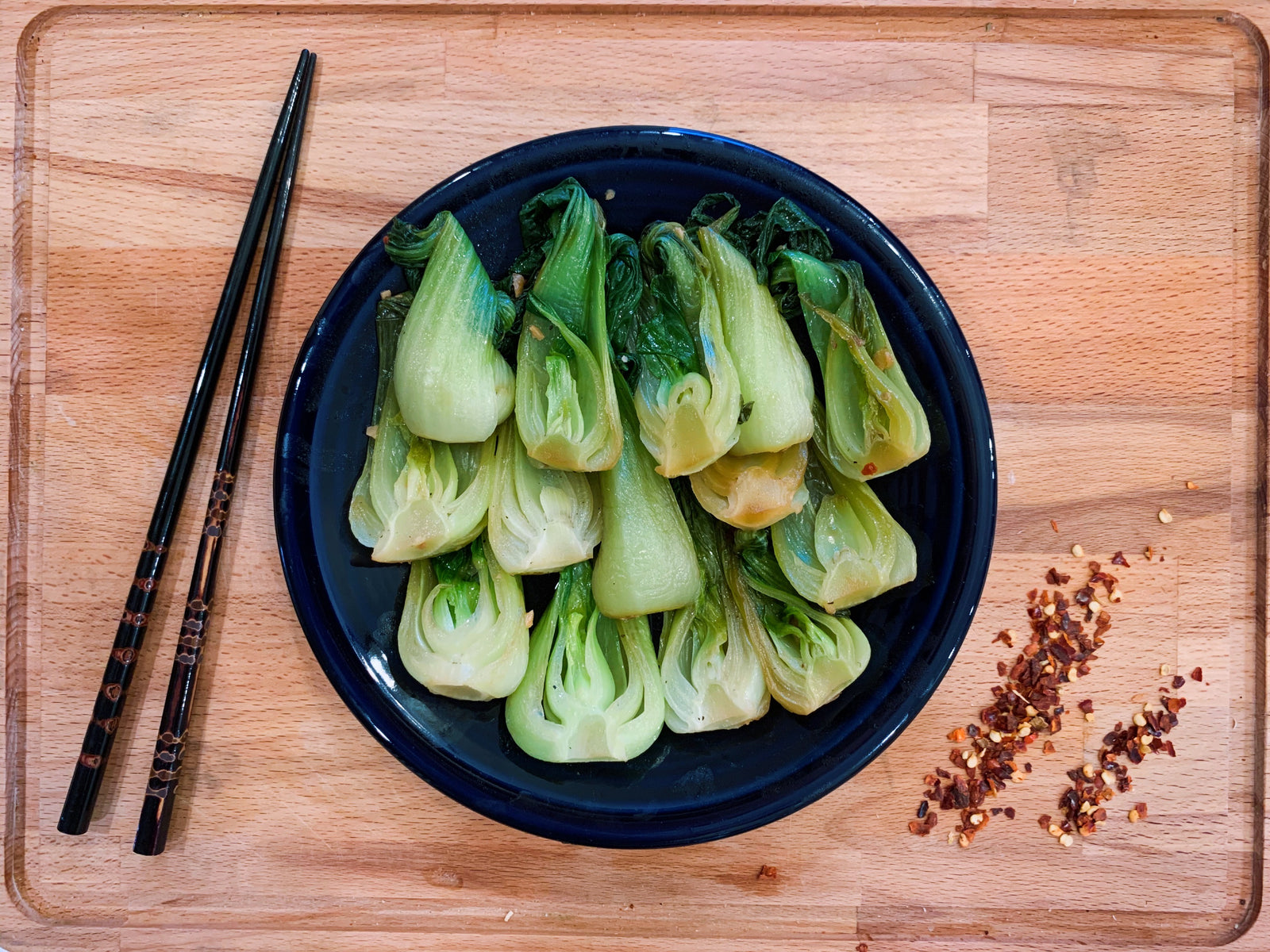 Looking for a vegetable side for that fish dish? Look no further. Our simple, yet flavorful, bok choy recipe will fulfill your needs. 
SPICES: garlic powder, crushed red pepper, black pepper
INGREDIENTS:
1 pound of baby Bok Choy, halved
1 Tablespoon olive oil
1 garlic clove, finely chopped
½ tsp garlic powder
½ tsp crushed red pepper
½ tsp black pepper
1 Tablespoon soy sauce (LIGHT sodium!)
1 Tablespoon water
sesame seeds, optional
INSTRUCTIONS:
Thoroughly wash baby bok choy. Cut off the bases and slice in half.
In a skillet, heat 1 Tablespoon of olive oil over medium heat. Incorporate the garlic and cook until lightly toasted.
Stir in the bok choy and cook for 2 minutes. Add the garlic powder, crushed red pepper, black pepper, soy sauce, and water. Stir well and allow to cook for another 2 minutes.
Sprinkle sesame seeds to garnish and add texture.
Leave a comment
Comments will be approved before showing up.
---
Also in Recipes
Pumpkin spice and everything nice! 
Nothing better to entertain your fall cravings than a perfectly moist and spiced pumpkin bread. 
Banana bread is great, but this zucchini bread is even better! This low sugar, low fat recipe is perfectly moistened with applesauce, combined with whole wheat flour, and spiced up with a healthy dose of cinnamon. 
Let's talk about turmeric. The spice's main active ingredient is curcumin, which has powerful anti-inflammatory effects, is a very strong antioxidant, and has shown to increase brain health and function. Start your day right with this pineapple turmeric smoothie.