Lemon Shrimp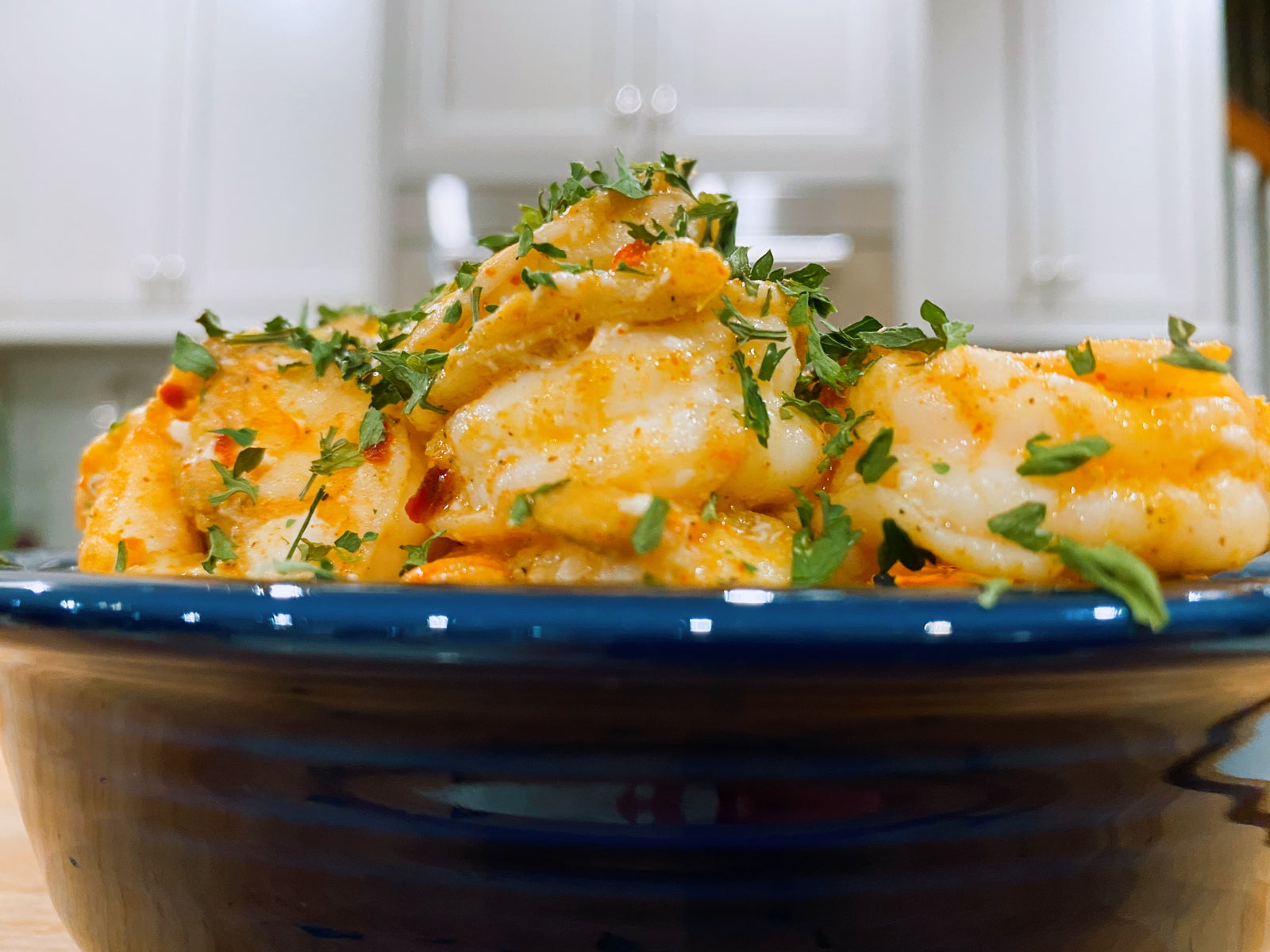 When life gives you lemons... make lemon shrimp! Not just any lemon shrimp, but THIS lemon shrimp with a perfect addition of spices. We'll let the recipe do the talking.  
SPICES: garlic powder, cumin, paprika, crushed red pepper, salt, black pepper
INGREDIENTS:
1 tsp garlic powder
½ tsp salt
½ tsp black pepper
1 tsp cumin
2 tsps paprika
1 tsp crushed red pepper
5 Tbsps olive oil
1 pound of raw, deveined, peeled shrimp
1 lemon, juiced
INSTRUCTIONS:
In a large bowl, combine the garlic powder, salt, black pepper, cumin, paprika, crushed red pepper and 1.5 tablespoons of olive oil. Mix well.
Add the shrimp and incorporate well with the marinade. Cover and refrigerate for 2 hours.
Over medium to high heat, heat the remaining tablespoon of olive oil. Place the shrimp in a single layer. Pour the lemon juice.
Cook the shrimp for 3 minutes each side, or until it "pinks" up.
Ready to serve. Sprinkle additional lemon juice if needed.
Leave a comment
Comments will be approved before showing up.
---
Also in Recipes
Pumpkin spice and everything nice! 
Nothing better to entertain your fall cravings than a perfectly moist and spiced pumpkin bread. 
Banana bread is great, but this zucchini bread is even better! This low sugar, low fat recipe is perfectly moistened with applesauce, combined with whole wheat flour, and spiced up with a healthy dose of cinnamon. 
Let's talk about turmeric. The spice's main active ingredient is curcumin, which has powerful anti-inflammatory effects, is a very strong antioxidant, and has shown to increase brain health and function. Start your day right with this pineapple turmeric smoothie.