Roasted Brussels Sprouts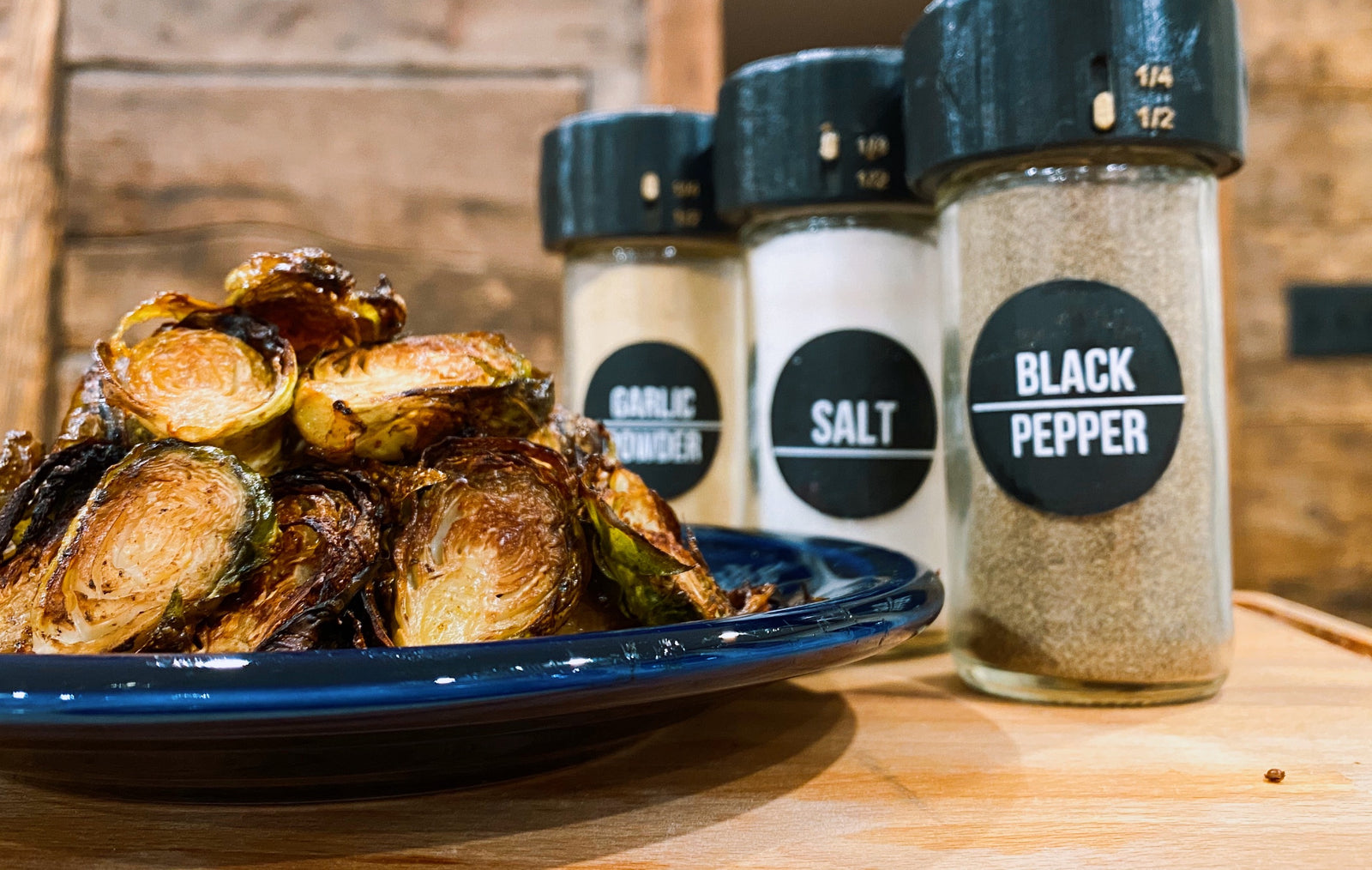 Did you know that there is a genetic trait that basically determines whether you like brussels sprouts or not? Pretty crazy, right? Well if you are one of the lucky ones that gets to enjoy brussels sprouts, then try out our simple recipe to create the perfect side dish. 
SPICES: garlic powder, black pepper, salt
INGREDIENTS:
1 pound of Brussels Sprouts
1 tsp garlic powder
1 tsp salt
½ tsp black pepper
2 tsps balsamic vinegar
2 Tbsps olive oil
INSTRUCTIONS:
Preheat oven to 400 degrees.
Cut off the base of the Brussels sprouts and cut into slices.  
In a small bowl, whisk the garlic powder, salt, black pepper, balsamic vinegar, and olive oil. Add in the Brussels sprouts.
Cover a baking sheet with aluminum foil and spread out the Brussels sprouts.
Roast for 30 minutes at 400 degrees, flipping halfway through.
Leave a comment
Comments will be approved before showing up.
---
Also in Recipes
Pumpkin spice and everything nice! 
Nothing better to entertain your fall cravings than a perfectly moist and spiced pumpkin bread. 
Banana bread is great, but this zucchini bread is even better! This low sugar, low fat recipe is perfectly moistened with applesauce, combined with whole wheat flour, and spiced up with a healthy dose of cinnamon. 
Let's talk about turmeric. The spice's main active ingredient is curcumin, which has powerful anti-inflammatory effects, is a very strong antioxidant, and has shown to increase brain health and function. Start your day right with this pineapple turmeric smoothie.